BGR! Exclusive Tips
BGR! Tried and True Recommendations
We organized this resource guide for our fan base, after receiving tons of questions - it was a natural outcome and super fun to put together.
BGR! is not just the typical inspiring running group, rather we aim to transfer a lifestyle that emcompasses the entire individual - day-to-day activities, fitness, and even a focused approach in the workplace. Here, you'll find tips and recommendations for each of those aspects in your life. 
We'll continue to add to our list as time goes on. If there is something specific you want to know that's not covered in the list below, shoot us an email. We're glad to respond and share our knowledge with you - it's our passion.
Disclosure: Please note that some of the links below are affiliate links, and at no additional cost to you. These are all products that Toni and Ashley can personally vouch for and use in their daily lives. There is no obligation to purchase anything. This is merely a list of resources.
Our Daily Fitness Products:
Fitbit: Since they debuted their Fitbit Flex in 2013, we've been HUGE fans. We've upgraded to the Fitbit Charge HR & even own the Fitbit Aria, their WiFi smart scale. We use Fitbit to track daily activity like steps and calories burned. One of the features we love best is that the watch automatically syncs with your smartphone or computer, making it super easy to monitor your progress on their dashboard.
Purchase your Fitbit from Road Runner Sports, sign up for the VIP ($1.99) & Save 20% + Free Shipping! Use offer code C6X1T130 at checkout.

 Garmin: In full disclosure, we have NOT used Fitbit to train for a half or full marathon. We both trained with a Garmin. At that time, Garmin tracked more of the training details that we needed and fully integrated with a heart monitor. Garmin has a lot of wearables that we really like including the vivoactive.
Vega Sport Performance Protein: Vega is one of Ashley's favorite protein powders. What she likes best about Vega is the taste and the fact that it's a CLEAN, plant-based protein made from pea, alfalfa, pumpkin, and sunflower seeds. This supplement is the perfect boost of energy and nutrition, when it's needed most.
Running Shoes & Apparel:

No two feet are exactly the same, therefore what works for us may not work for you. Running shoes are very specific to the individual, especially when it comes down to fit and style. We encourage everyone to get fitted for running shoes. This is necessary to achieve optimal comfort, support, and you'll for sure thank us later.
We've written a few great articles about this topic. Take a look at the following links to learn more about how to pick the perfect running shoes and essential pieces of gear.
Our favorite places to shop for gear are Road Runner Sports and REI.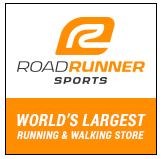 Take advantage of Road Runner Sport's VIP program for $1.99. 
Sign up & Save 20% + Free Shipping! Use offer code C6X1T130 at checkout.
Resources for Beginners:
The WALKB4URUN E-book is perfect if you are new to running. Getting started can feel overwhelming to a beginner runner. So if you are feeling intimidated or nervous about getting started, don't worry, that's completely normal! We're here to equip you with all of tools and resources you will need to get out the door and onto the pavement.The WalkB4URUN! program allows you to ease into running using the walk/run method which is recommended for beginner runners by running coaches across the country.
At the completion of your program you will be ready to run your first 5K or 3.1 miles! It's typically, $5.95. Use the code
newrunner
to get the book for FREE.   
Here are a few top blog posts for beginners…and those looking for a bit of inspiration:
Small Business Resources:
Keeping Black Girls RUN! operating smoothly is essential to maintaining our brand and sustaining our growth. After six years, of being small business owners and solopreneurs outside of BGR! we've discovered products that streamlined our business and keep us up and running (pun intended). We'd like to share some of these systems and softwares with you.
Shopify is a e-commerce website builder and platform that offers fully integrated web solutions. Our current website is built on the Shopify platform and we couldn't be more happy. We've tried a lot of different e-commerce platforms and greatly appreciate the easy integration with countless 3rd party softwares. It's simple to setup and provides a reliable and stable solution.
Invoicing is essential to staying organized and ensuring that your business is on track for success. This solution is intuitive and user-friendly to utilize, it's a must have invoicing software. 
Travel: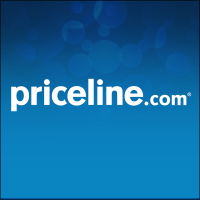 BGR! has grown across the map and our race calendar allows us the privilege to travel a lot. We've discovered that Priceline.com is amazing for arranging flights and hotels at the best prices.
If you haven't used this site already, it's time you gave it a try. Hands down the best travel deals on the internet.
REMARKS & WISHES
BGR! Is passionate about sharing a collection of resources. We look forward to meeting so many interesting people and learning about new products that hit the market. If you're also passionate about great resources and would love to share with us, we're happy to listen - drop us an email.
Be sure to check back periodically, we'll be actively adding to this list for your benefit.
Our members are most important to us and we love communicating on so many different levels. We hope you enjoy this list and have fun discovering new products and tips.